2012 The Year in Review
Wow, what a year! During 2012 our dedicated community logged…
1,434,336

Diary entries

287,804

Reviews

22,220

Lists

146,800

Comments
This year we recorded 2,589,797 hours spent watching films
11,738 of which were the Lord of the Rings Trilogy
78% Good, 22% Bad
% Good vs. Bad Ratings
25% released in 2012, 75% released earlier
Release date of films watched
19% Rewatches, 81% First time
Rewatches vs. First-time views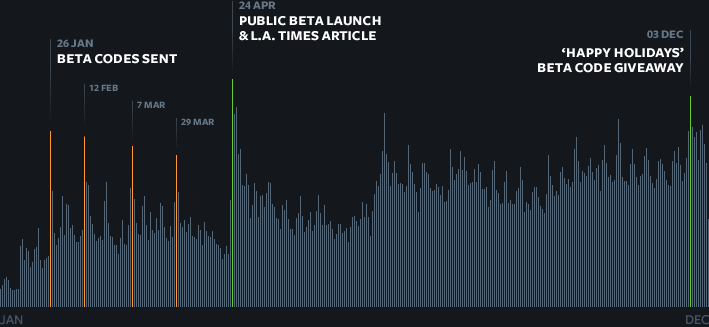 Site usage
This year we wrote almost 20,000,000 words about films
And hey, only 7,780 of those were variations of the F-bomb!
Popular favorable reviews
Popular unfavorable reviews
Highest rated comic adaptations
Superhero Showdown
Highest rated animated film
Highest rated horror film
Highest rated sci-fi film
Thank you.
This year has been made great by the incredible people using Letterboxd. We love you all, and look forward to another great year in film for 2013. Happy watching!
Published December 23. See the full lists for each category and read the associated news post.